Cosmetic Dentistry in Roslindale, MA
You can look good and have a healthy smile, too! Most people who are unhappy with the appearance of their teeth do not realize the numerous ways cosmetic dentistry can heal a smile. Cosmetic dentistry can correct crooked teeth, spaces between your teeth, stained or discolored teeth, chipped teeth, broken or missing teeth, and "gummy" smiles. Dr. Ali will create a customized treatment plan just for you, based on your age and your smile goals.
Porcelain Veneers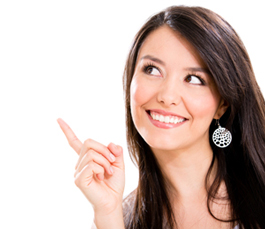 Years ago, smile makeovers involved multiple dental treatments over a period of several months. That's no longer the case, thanks to porcelain veneers. Porcelain veneers are ultra thin shells made of translucent porcelain that can be bonded to your teeth for cosmetic purposes. Extremely versatile and durable, porcelain veneers are an excellent option whether you want a total smile makeover or need to cover a chipped tooth, mask a cracked tooth, or close gaps between your teeth. They require little to no prepping and can often be applied in just one dental visit!
Teeth Whitening
Today's teeth whitening treatments are so easy, convenient and affordable that they've become a regular part of everyone's beauty routine. If you haven't tried one yet, you'll be happy to know that you have plenty of choices. For the fastest, most dramatic results, consider laser teeth whitening. Laser teeth whitening treatments take just an hour and can whiten teeth up to 10 shades. If you're the do-it-yourself type, an at-home teeth whitening kit might be right for you. These professional grade teeth whitening kits produce excellent results over a longer period of time. They can be purchased from your dentist or over-the-counter, but for best results, it's recommended that you always consult with a dentist before trying any over-the-counter teeth whitening system.
Cosmetic Dental Bonding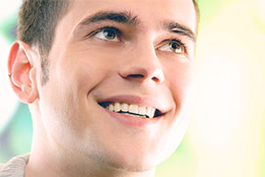 Cosmetic dental bonding is a versatile and affordable way to improve the appearance of chipped teeth, stained teeth and gapped teeth. As one of the most conservative cosmetic dentistry treatments around, cosmetic dental bonding requires little to no prepping and preserves most of the natural tooth structure. And it's fast, too! Dental bonding usually takes just one visit to complete.
Tooth Colored Fillings
If your silver fillings make you feel self conscious when you smile, or it's simply time to replace them, consider white fillings. White fillings are just as durable as they are attractive! Made of composite resin, white fillings match the natural color of your teeth and are an excellent option for small to mid-sized cavities. White fillings are strong, stain-resistant and require less removal of your tooth structure than amalgam fillings.
Porcelain Dental Crowns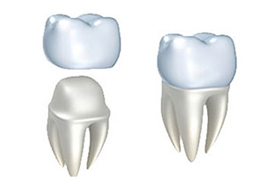 Although dental crowns can be made of a variety of materials, including stainless steel, gold and silver, nothing looks better than a porcelain dental crown. Porcelain dental crowns match the natural color of your teeth and are virtually undetectable by the naked eye. And because they're metal-free, porcelain dental crowns are an excellent option for patients with metal allergies. Best of all, porcelain crowns don't just look beautiful – they're long-lasting, too!
Gum Contouring
If you have a gummy smile, you may be a candidate for cosmetic contouring of your gum tissue. One of Dr. Ali's trusted specialists can help give you a more aesthetic appearance when you smile by shaping and sculpting your gums. This procedure can make a dramatic difference in the look of your smile, especially when combined with other cosmetic dentistry. The entire process takes just a few visits, and because of advancements in cosmetic techniques, your comfort is assured. Call Roslindale Village Dental and begin transforming your smile today!