Patient Reviews in Roslindale, MA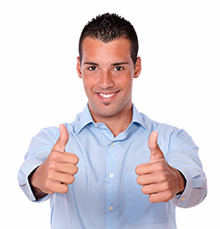 Read patient reviews for Dr. Esmaeili and Roslindale Village Dental.
We think you can tell a lot about dentists in the Roslindale area from their patient reviews. Dr. Aliakbar Esmaeili and the staff at Roslindale Village Dental are proud that our commitment to excellence in general dentistry and cosmetic dentistry has earned so many positive reviews. See for yourself what actual patients say about their experience with Dr. Esmaeili.
Recent reviews for Roslindale Village Dental
Based on 6 reviews
Paige C. via Yelp
Feb 16 2018
Chipped my tooth and was seen within 30 minutes the same day!!! Life saver !!! Thankyou Dr. Ali!!
Read more
Amirreza K. via Yelp
May 11 2017
Roslindale Village Dental is an excellent dental practice. Dr. Ali is very friendly. I would definitely recommend this place to anyone looking for a great...
Read more
Viviana V. via Yelp
May 05 2017
Worst dental experience . Dental assistant horrible. Not clean. Lady scratched her head and put her hand in my mouth.!!!
Read more