Restorative Dentistry in Roslindale, MA
Your smile today may not be as brilliant as it once was. Years of wear and tear, injury, or poor care can hurt the look and function of your teeth. Dr. Ali and his team change lives every day through restorative dentistry. Rejuvenate your smile today!
Dental Bonding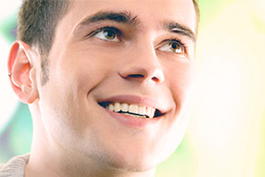 Fixing a chipped tooth, cracked tooth or a gap in your teeth is fast, easy and affordable with dental bonding. Dental bonding can also be used to improve the appearance of slightly discolored teeth and to change the shape of teeth, but it is typically recommended only for small cosmetic changes. Unlike other cosmetic treatments, dental bonding can be performed with little to no advance preparation. Dental bonding is also convenient and durable, taking just 30-60 minutes per tooth and lasting from 3-10 years.
Dental Implants
Dental implants are an extraordinary blend of science and art. Made of titanium, dental implants are securely anchored into the jaw and serve as roots for dental crowns. In many cases, dental implants – and mini dental implants, the smaller version -- are considered the best option for replacing missing teeth. They are also used to replace dental bridges or partial dentures, or to provide support for dentures. Dental implants offer several advantages over other tooth replacement options. They look, feel and function just like real teeth! With dental implants, surrounding teeth are left untouched. Finally, dental implants are exceptionally reliable. Year after year, dental implants have had high success rates and typically last 15-20 years.
Single Tooth Implants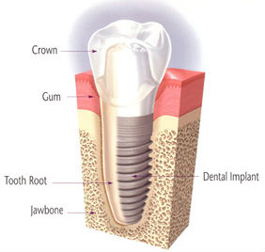 If you're missing a tooth and want the very best dentistry has to offer, you could be the perfect candidate for single-tooth implants. Single-tooth implants act as tooth roots for replacement teeth. They are securely anchored into the jaw and topped with a dental crown for the very best in look, feel and function. Single-tooth implants offer several advantages over other tooth replacement options, such as dental bridges and partial dentures. Surrounding teeth and the jawbone are better preserved. Single-tooth implants are also easier to clean. And they can also outlast bridges and dentures by about 10 years!
Porcelain Crowns
Although dental crowns can be made of a variety of materials, including stainless steel, gold and silver, nothing looks better than a porcelain dental crown. Porcelain dental crowns match the natural color of your teeth and are virtually undetectable by the naked eye. And because they're metal-free, porcelain dental crowns are an excellent option for patients with metal allergies. Best of all, porcelain crowns don't just look beautiful – they're long-lasting, too!
Bridges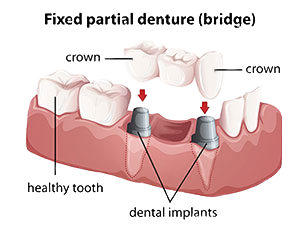 Dental bridges have been used for centuries to replace missing teeth. Today, dental bridges are still considered one of the most durable, conservative and cost-effective options for bridging the gap between a missing tooth and surrounding teeth. Comprised of two anchoring teeth and a replacement tooth, dental bridges help prevent surrounding teeth from drifting out of position, improve chewing and speaking, and help keep your natural face shape in tact.
There are three types of dental bridges: 1) traditional dental bridges, 2) cantilever dental bridges, and 3) Maryland bridges. Traditional bridges have either dental crowns or dental implants on either side of the missing tooth, plus a replacement tooth, which is held in place by a post-like structure called a dental abutment. Cantilever dental bridges are used in cases where there are surrounding teeth only on one side of the missing tooth. Maryland bridges are made of a specialized resin that is cemented to a metal framework and cemented to the enamel of surrounding teeth.
Dental bridges typically take 2-3 weeks to complete and are less invasive than other options, such as dental implants. With good oral hygiene and regular dental visits, dental bridges can last up to 30 years.
Inlays/Onlays
A dental inlay is a type of restoration that typically looks like natural teeth and fixes an existing tooth that is too damaged to support a tooth filling, but not so much that it needs a dental crown. It covers the chewing surface between the cusps, while onlays restore one or more fractured cusps.
Both dental inlays and dental onlays are intended to repair the tooth's chewing surface, and in some cases, repair teeth with other restoration options: the dental filling, which fills a hole in the tooth, and the dental crown, which covers most of the tooth.
TMJ
If you've been living with persistent jaw pain, ear pain and headaches, you could have TMJ – temporomandibular jaw disorder. TMJ can often be traced back to an improper bite, misaligned jaw joints, or an injury to the jaw or face. TMJ treatment from a dentist can relieve the discomfort. Although TMJ treatment varies from patient to patient, it typically involves one or several procedures, including the use of an orthotic splint, enamel reshaping, dental crowns, dental braces or night guards. The goal of TMJ treatment is to stabilize your bite so that your teeth, jaw muscles and jaw joints work properly together without strain – and without pain!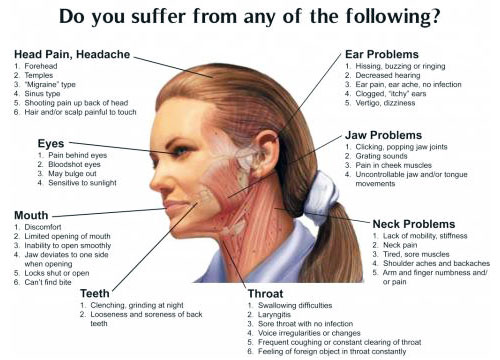 Orthodontics
Dental braces have come a long way – today's dental braces look, feel and function better than ever. Along with traditional metal braces, there are now a variety of dental braces to fit every need and budget. Clear dental braces use an innovative sliding technology instead of wires and have small, clear brackets that are virtually invisible. Lingual dental braces are metal braces placed on the back of teeth, completely hidden from view. Invisible dental braces don't use brackets at all; they include a customized set of clear plastic aligners that can be removed while eating, drinking, brushing and flossing. If a beautiful, straight smile is what you're after, you can't go wrong with dental braces – no matter what your age!